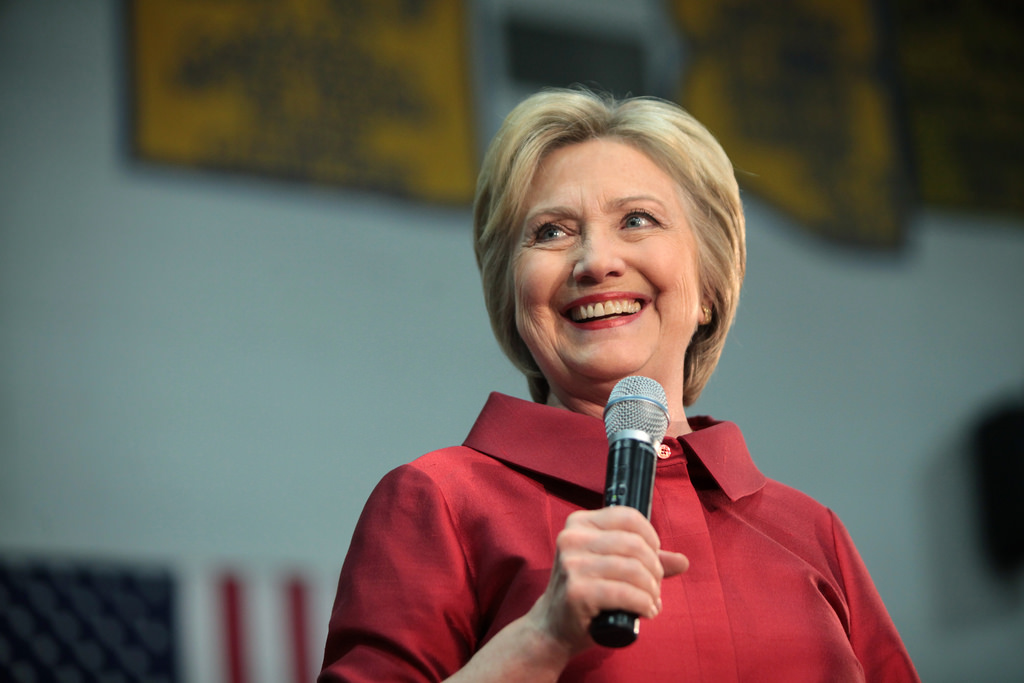 Billionaire and Media tycoon Michael Bloomberg has been under fire since a disturbing audio of him exposing that as Mayor of New York City his "stop and frisk" policy targeted minority "kids" who cops "must throw up against the wall" to disarm.
Just after announcing his 2020 Democrat presidential bid, Bloomberg tearfully apologized for the highly effective policy and claimed he had "evolved" since he was Mayor.
The new audio reveals he hadn't "evolved" as recently as a few years ago; his critics claim it captures his cold-hearted racist approach to policing:
"Ninety-five percent of murder – murderers and murder victims fit one M.O.You can just take a description, Xerox it, and pass it out to all the cops," said Bloomberg.
"They are male, minorities, 16-25.That's true in New York, that's true in virtually every city. (INAUDIBLE) And that's where the real crime is."
Television talking heads are offering their theory about who politically benefits most from this major hit.   On Fox News, former Never-Trumpers and political "experts" Karl Rove and Guy Benson both declared Biden is the major beneficiary of this expose on Bloomberg.  Their conclusion is being echoed throughout "punditry-land."
According to recent polls, Bloomberg, has been making deep inroads into Biden's strong African-American support in South Carolina. Therefore, television political experts  are linking the release of the Bloomberg audio to the Biden campaign.
The Biden team hasn't been able to get one thing right since he announced. Assuming they are the masterminds behind this perfectly timed expose on Bloomberg is difficult to comprehend.
It's Hillary, Stupid.  Why is the two time presidential loser my lead suspect?
1. With Biden's campaign on life support and Bloomberg surging in the polls, who is the so-called moderate "waiting in the wings" for a draft movement?   Hillary.
2. The Clintons are masters at playing the race card; they have turned it into an art form. What better way to derail the Democrat "moderate darling of the week" than this timely release of a relatively recent audio of him sounding like a Grand Wizard of the Klu Klux Klan?  It is vintage "Clintonesque."   They even tried the race card, unsuccessfully,  against Barack Obama in South Carolina in 2008.
3. With two top voter finishes in New Hampshire and Iowa, Bernie Sanders socialism is being excoriated, defining him as dangerous and unelectable. Who is leading the pack of this suddenly petrified of Bernie crusaders?  None other than veteran Clinton operative James Carville.
4. Who asked the question at the New Hampshire Democrat debate: "are any of you uncomfortable with the possibility of a Democrat Socialist at the top of the ticket?"  Another veteran Clinton henchman George Stephanopoulos?
Coincidences or a perfectly executed political hit by the Biden bunglers?Based on history, Hillary's recent blatant efforts to get back in the ring, it seems far more probable that it's Hillary, stupid.
Jayne Carroll hosted a daily talk show in afternoon drive time in the Portland, Oregon metro area for more than 20 years.  She wrote a popular conservative newspaper column for over a decade.  Her live shows and podcasts can now be heard at TheJayneCarrollShow.com in addition to her political commentary, "Jayne Says".  Jayne and her Producer Jeremy Scott can be contacted here.  Guest appearances and speaking bookings can be arranged via email at [email protected].