To reach Jayne or her Producer Jeremy, please fill out the following.
Your information will not be shared.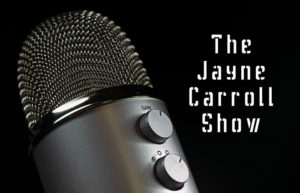 LIVE!


MONDAYS & THURSDAYS
7PM PT | 10PM ET
CONSERVATIVE COUNCIL


EVERY OTHER TUESDAY
7PM PT | 10PM ET
CALL-IN #: 888-314-0440
LISTEN LINE: 701-719-0670
THIS MONTH'S SCHEDULE
All shows air live at 7pm PT / 10pm ET
Regular Shows
Monday, June 1st
Thursday, June 4th
Monday, June 8th
Thursday, June 1th
Monday, June 15th
Thursday, June 18th
Monday, June 22nd
Thursday, June 25th
Monday, June 29th
Conservative Council
Tuesday, June 9th
Tuesday, June 23rd
Facebook
Jayne is off tonight. She'll return on Monday, July 6th.

Happy Independence Day from our team! ... See MoreSee Less
7:10-7:25: Dr. Patrick Lee, McAleer Professor of Bioethics and director of the Center for Bioethics at Franciscan University of Steubenville Topic: SCOTUS decision in favor of abortion rights 7:30-7:45: Michael Fischer, Community Advocate and President of New York's-Central Park South Civic Associ...