To reach Jayne or her Producer Jeremy, please fill out the following.
Your information will not be shared.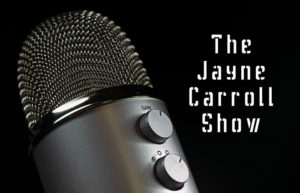 LIVE!


MONDAYS & THURSDAYS
7PM PT | 10PM ET
CONSERVATIVE COUNCIL


EVERY OTHER TUESDAY
7PM PT | 10PM ET
CALL-IN #: 888-314-0440
LISTEN LINE: 701-719-0670
SCHEDULE
All shows air live at 7pm PT / 10pm ET
Tuesday, November 3rd (Election Night Conservative Council)
Thursday, November 5th
Monday, November 9th
Tuesday, November 10th (Conservative Council)
Thursday, November 12th
Monday, November 16th
Thursday, November 19th
Monday, November 23rd
Tuesday, November 24th (Conservative Council)
Monday, November 30th
Facebook
Jayne is experiencing technical issues tonight and will not be able to broadcast...
See you Thursday night at 7pm Pacific ... See MoreSee Less
7:00: Jayne returns from vacation and filled with angst. 8:00-8:15: John Charles, President of Cascade Policy Institute Topic: Oregon's "Public Purpose" Energy Tax: Mission Accomplished, or Mission Creep?