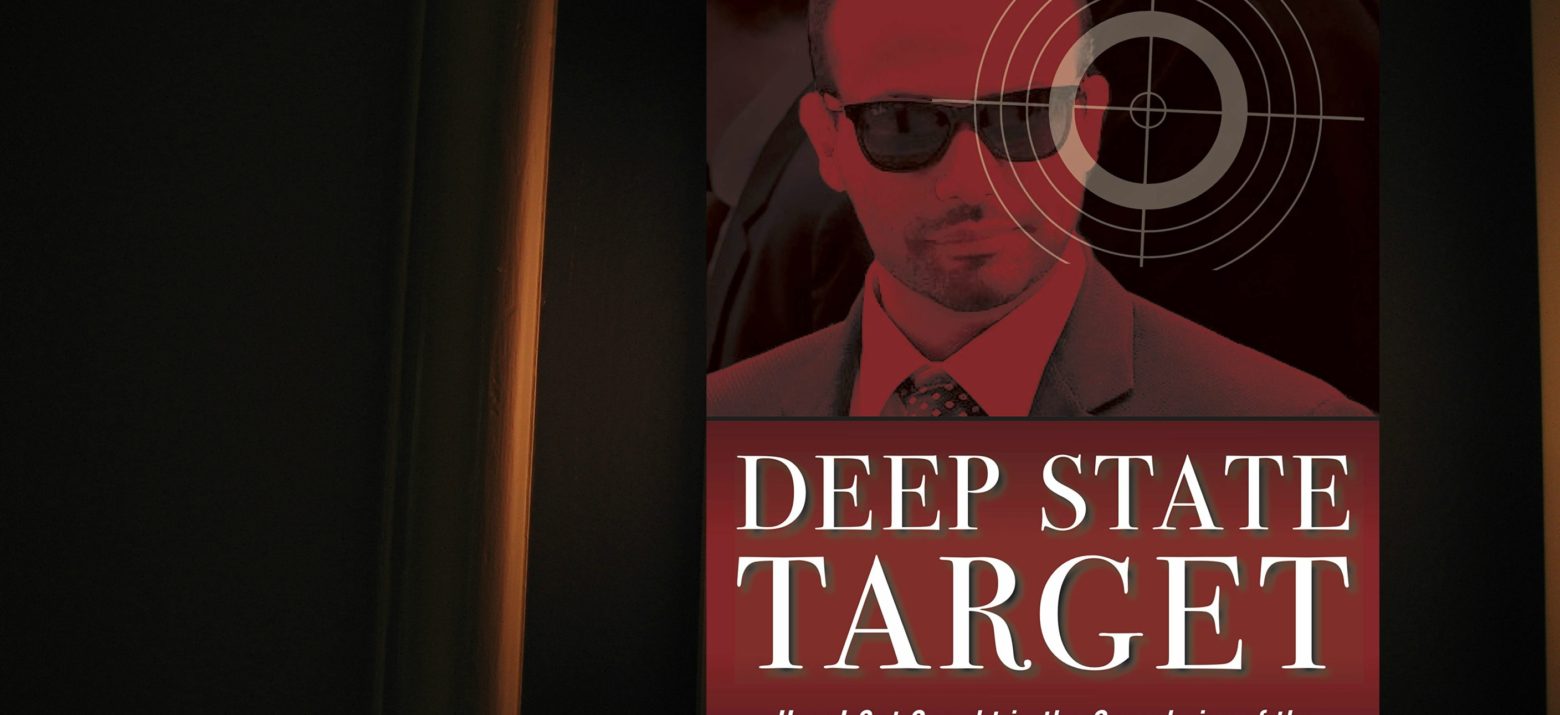 George Papadopoulos, an unofficial campaign "foreign policy" adviser of then Presidential Candidate Donald Trump, is best known as the operative who served as the link to Trump's collusion with the Russians.  He is now seeking a presidential pardon.
Papadopoulos' new book, "DEEP STATE TARGET: How I Got Caught in the Crosshairs of the Plot to Bring Down President Trump", which reads like a John le Carre novel, outlines the depths a coalition of anti-Trump manipulators in domestic and foreign intelligence agencies sunk in their efforts to keep the 2016 Republican nominee out of the White House.
In this April 4, 2019 interview, Papadopoulos outlines part of his nightmare on The Jayne Carroll Show:


In his account of how he was "set up" for prosecution by operatives in the FBI, the CIA, and M16 (the British equivalent of the CIA), he describes how he was offered a $30,000 per month public relations fee by a man linked to the infamous now debunked Steele Dossier that was originally commissioned by Hillary Clinton and the Democratic National Committee.
After his lawyers convinced him to plea bargain (which he now deeply regrets), Papadopoulos entered a "guilty plea" to "lying to the FBI".  He ended up spending 12 days in a medium security prison.
Australian operatives were also involved in allegedly entrapping Papadopoulos, but his connection to Joseph Mifsud, a man reported to have substantial connections to the Russian government, was the "hook" that cornered the former unpaid Trump foreign policy adviser into legal peril.  The depth of Mifsud's actual connections to the Russians has been discredited by many.
The present whereabouts of Mifsud is unknown and he may be deceased or is living under a new identify at an "undisclosed location."  In either case, Mifsud was unavailable to testify in what the President describes as a "witch hunt" to derail his presidency by falsely accusing him of colluding with the Russians.
Papadopoulos' book "DEEP STATE TARGET" can be ordered here.
Jayne Carroll hosted a daily talk show in afternoon drive time in the Portland, Oregon metro area for more than 20 years.  She wrote a popular conservative newspaper column for over a decade.  Her live shows and podcasts can now be heard at TheJayneCarrollShow.com in addition to her political commentary, "Jayne Says".  Jayne and her Producer Jeremy Scott can be contacted here.  Guest appearances and speaking bookings can be arranged via email at [email protected].