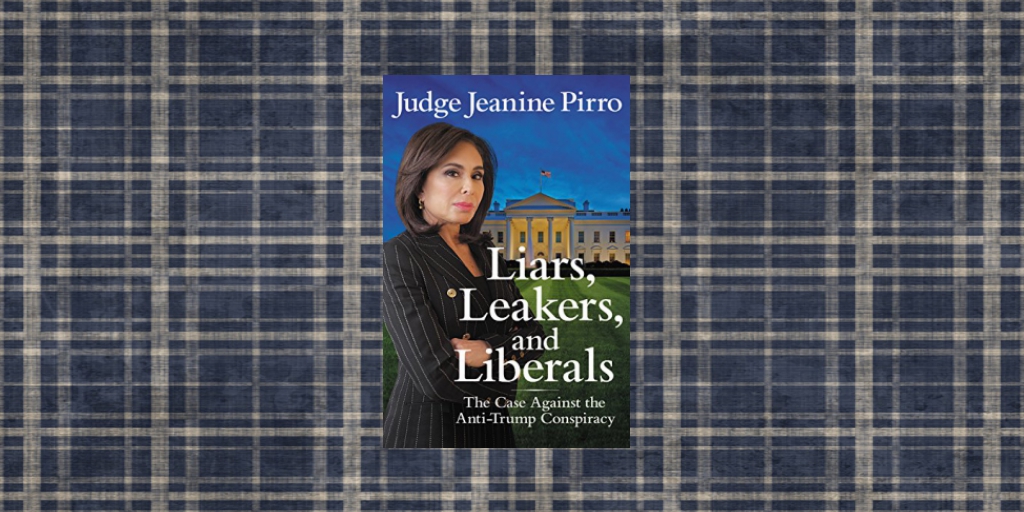 Everyone is talking about The View's attack dog interview of Judge Jeanine Pirro, but everyone should be reading her new book: Liars, Leakers, and Liberals: The Case Against the Anti-Trump Conspiracy.
No doubt about it, Pirro's best seller is a candid, revealing, and comprehensive account of the assault on the presidency of her long time friend Donald Trump.  But it is more than a rehash of the startling and never ending list of liberal plots to undermine his election and destroy his presidency.  It is a view of Donald Trump, his style, his indefatigable energy, and provides insight into what makes him unlike any president before him and why he is so despised by the Swamp he is vigorously trying to drain.
In recent years, partisan opposition to a president of the other party has escalated to never before imagined heights.  Many thought the loathing of George W. Bush represented the apex of political contempt for any American politician, but the Bush presidency was a love fest when contrasted with the daily-hourly-unrelenting vicious attacks on Donald Trump.  And it isn't exclusively spewed by the other party; establishment Republicans manifest a deep and insurmountable repugnance for a man who the can't relate to…a billionaire populist.
Pirro's book reminds us of the endless arrows being aimed at this President, his family, his team and his efforts to make "America Great Again."  But her gutsy and brutally honest commentary puts together a mosaic of the anti-Trump opposition and what lengths they will got to stop Trump and preserve their considerable power in ways that should shock America to our senses.
Pirro's own decency, patriotism, and affection for her old friend and his family, takes the reader inside our 45th president to talk about him as a leader, a father, and a friend.  Pirro is a political veteran in her own right and she brings that knowledge to her astute and often amusing analysis.  But it is the window she opens into the heart, life, and motives of President Trump that make this excellent book a must buy.
Note: Regrettably, Judge Jeanine's appearance with Jayne has been cancelled.  We wish her all the best.
Jayne Carroll hosted a daily talk show in afternoon drive time in the Portland, Oregon metro area for more than 20 years.  She wrote a popular conservative newspaper column for over a decade.  Her live shows and podcasts can now be heard at TheJayneCarrollShow.com in addition to her political commentary, "Jayne Says".  Jayne and her Producer Jeremy Scott can be contacted here.  Guest appearances and speaking bookings can be arranged via email at [email protected].