It seems we can't find what you're looking for. Perhaps searching can help.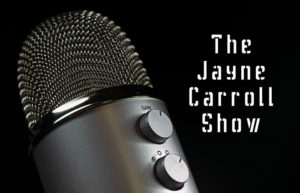 LIVE!


MONDAYS & THURSDAYS
7PM PT | 10PM ET
CONSERVATIVE COUNCIL


EVERY OTHER TUESDAY
7PM PT | 10PM ET
CALL-IN #: 888-314-0440
LISTEN LINE: 701-719-0670
THIS MONTH'S SCHEDULE
All shows air live at 7pm PT / 10pm ET
Regular Shows
Monday, June 1st
Thursday, June 4th
Monday, June 8th
Thursday, June 1th
Monday, June 15th
Thursday, June 18th
Monday, June 22nd
Thursday, June 25th
Monday, June 29th
Conservative Council
Tuesday, June 9th
Tuesday, June 23rd
Facebook
7:00-7:30: Jayne talks Minneapolis riots, Trump vs Twitter and vote by mail scam. 7:30-7:45: Pete Hegseth, author of the book "American Crusade: Our Fight to Stay Free", co-host of "Fox & Friends Weekend", a Fox News senior political analyst, and frequent commentator across Fox News and Fox Business...