It seems we can't find what you're looking for. Perhaps searching can help.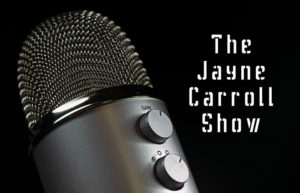 LIVE!


MONDAYS & THURSDAYS
7PM PT | 10PM ET
CONSERVATIVE COUNCIL


EVERY OTHER TUESDAY
7PM PT | 10PM ET
CALL-IN #: 888-314-0440
LISTEN LINE: 701-719-0670
SCHEDULE
All shows air live at 7pm PT / 10pm ET
Thursday, September 24th
Monday, September 28th
Tuesday, September 29th (Post Debate Council)
Wednesday, September 30th (Special Broadcast)
Monday, October 12th
Tuesday, October 13th (Conservative Council)
Thursday, October 15th
Monday, October 19th
Thursday, October 22nd
Monday, October 26th
Tuesday, October 27th (Conservative Council)
Thursday, October 29th
Facebook
Jayne talks with Aaron Stevens on topics of the day. 8:00-8:30: Dr. Gordon Fulks Topic: Election
7:30-7:45: David Cross, crime researcher and writer on immigration issues and foreign national crime. Topic: Criminal Alien Report 1) Oregon Department of Corrections: Criminal Alien Report September 2020 2) U.S. Customs and Border Protection: Criminal Alien Report for Fiscal Year 2020 8:00-8:30: Ke...