It seems we can't find what you're looking for. Perhaps searching can help.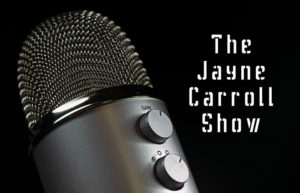 LIVE!


MONDAYS & THURSDAYS
7PM PT | 10PM ET
CONSERVATIVE COUNCIL


EVERY OTHER TUESDAY
7PM PT | 10PM ET
CALL-IN #: 888-314-0440
LISTEN LINE: 701-719-0670
THIS MONTH'S SCHEDULE
All shows air live at 7pm PT / 10pm ET
Regular Shows
Monday, July 6th
Thursday, July 9th
Monday, July 13th
Thursday, July 16th
Monday, July 20th
Thursday, July 23rd
Monday, July 27th
Thursday, July 30th
Conservative Council
Tuesday, July 7th
Tuesday, July 21st
Facebook
7:00-7:30: Jayne talks VP picks for Biden, Kelly Ann Conway's Daughter, Pro-Sports. 7:30-7:45: Ryan James Girdusky, political consultant and co-author of "They're Not Listening: How The Elites Created the National Populist Revolution" Topic: Like in 2016, Is There A Wave Of Secret Trump Voters Who N...
7:00-7:30: Trump talks delay of election, passing of Herman Cain, and Obama trashes Trump during funeral. 7:30-7:45: Dylan Howard, Investigative Reporter, Author of "Royals at War: The Untold Story of Harry and Meghan's Shocking Split with the House of Windsor" and "Bad: An Unprecedented Investigati...
7:30-7:45: Michael Fischer, Community Advocate and President of New York's-Central Park South Civic Association Topic: As Police Stand Down Nationwide, Homeless Hooligans And Gang Bangers Take Over 8:00-8:30: Teryn Clarke, M.D., specialist in Neurology, Newport Beach, CA: "When you think about i...