Conservative Council
It seems we can't find what you're looking for. Perhaps searching can help.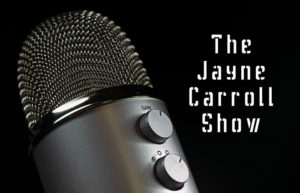 LIVE!


MONDAYS & THURSDAYS
7PM PT | 10PM ET
CONSERVATIVE COUNCIL


EVERY OTHER TUESDAY
7PM PT | 10PM ET
CALL-IN #: 888-314-0440
LISTEN LINE: 701-719-0670
THIS MONTH'S SCHEDULE
All shows air live at 7pm PT / 10pm ET
Regular Shows
Monday, July 6th
Thursday, July 9th
Monday, July 13th
Thursday, July 16th
Monday, July 20th
Thursday, July 23rd
Monday, July 27th
Thursday, July 30th
Conservative Council
Tuesday, July 7th
Tuesday, July 21st
Facebook
7:00-7:30: Jayne talks Portland Riots, Joe Biden's running Mate and Shooting near White House... 7:30-7:55: Dave Bego, author of "The Devil At My Doorstep" Topic: Unions & Politics 8:00-8:15: Dr. Cordie Williams, highly decorated Marine with 2 Navy and Marine Corps Achievement Medals, Constitutional...
7:10-7:25: Doug Giles, author of "If Masculinity is 'Toxic' Call Jesus Radioactive", host of the "Warriors And Wildmen" podcast, and the man behind ClashDaily.com. Topic: Portland rioters burn bibles, Rep. Clyburn says it's "their business" 7:30-8:00: Jayne chats with Skip, "Man of the People" 8:00-...