Aaron Stevens
It seems we can't find what you're looking for. Perhaps searching can help.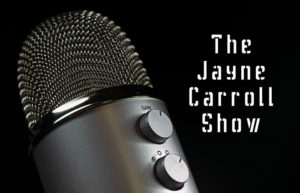 LIVE!


MONDAYS & THURSDAYS
7PM PT | 10PM ET
CONSERVATIVE COUNCIL


EVERY OTHER TUESDAY
7PM PT | 10PM ET
CALL-IN #: 888-314-0440
LISTEN LINE: 701-719-0670
THIS MONTH"S SCHEDULE
All shows air live at 7pm PT / 10pm ET
Regular Shows
Monday, April 6th
Thursday, April 9th
Monday, April 13th
Thursday, April 16th
Monday, April 20th
Thursday, April 23rd
Monday, April 27th
Thursday, April 30th
Conservative Council
Tuesday, April 14th
Tuesday, April 28th
Facebook
7:00 - 8:00: Jayne talks with Skip "Man of the People" about Oregon opening up, and the May Primary in Oregon. 8:00-8:15: Sandra Lee, author of "Dear Donald: Letters From A Loving Deplorable" Topic: Former Public School Teacher Available: The Death of Public Schools? 40% of Parents Looking at Homesc...
Jayne is joined by 7:15-7:55: Brian Dirks 8:00-8:30: Dr. Gordon Fulks
Jayne chats with 7:15-7:25: Michael Pack, Director of "Created Equal: Clarence Thomas In His Own Words" Topic: New Award-Winning Clarence Thomas Documentary Set To Air On PBS Prime Time 7:30-7:50: Kathy Barnette, political commentator regularly featured on "FOX & Friends". She's a conservative Afric...