LISTEN TO JAYNE FOR FREE – NO PAID MEMBERSHIPS NECESSARY
LISTEN ON ANY PHONE: (701) 719-0670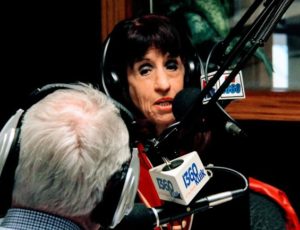 LIVE! MONDAYS & THURSDAYS 3-5PM PT | 6-8PM ET
OREGON HOUR
THURSDAYS 5-6PM PT
CALL-IN #: 888-314-0440
LISTEN LINE: 701-719-0670
Facebook
BREAKING NEWS: Charles Krauthammer, a longtime Fox News contributor, Pulitzer Prize winner, Harvard-trained psychiatrist and best-selling author who came to be known as the dean of conservative commentators, died Thursday. He was 68. fxn.ws/2Mb078A ...
Today's Show...
The #IllegalImmigration crisis, Brigitte Gabriel sounds off and exposes #Facebook for silencing conservative voices, Kathryn Hickok of Cascade Policy Institute talks minimum wage and robots taking your fast food order, plus a Tacky Tabloid Update ...
Thursday's Show – The Jayne Carroll Show
Thursday's Show June 21, 2018 by Producer Jayne discusses the latest on the illegal immigration crisis. Islamic terrorism expert Brigitte Gabriel sounds off on the situation and exposes Facebook for removing a video she posted. It's part of a trend of the social media network silencing conservat...