DOWNLOAD | YOUTUBE
On the day before the 2018 Midterms, Jayne has all the latest angles and analysis.
Anthony "The Mooch" Scaramucci tells the inside story of how billionaire Donald Trump identified the struggle of blue-collar Americans and won the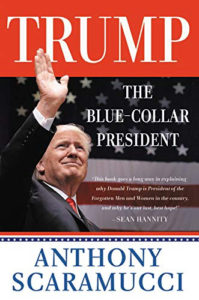 Presidency.
Citizen journalist Dan Sandini discusses the latest bombshell in the Florida Governor's race involving a staffer of Tallahassee Mayor Andrew Gillum.
Also, we'll hear the confrontation between creepy porn lawyer Michael Avenatti and investigative journalist Laura Loomer.
Let's hear from you toll-free at (888) 314-0440 and in JAYNE'S QUICK POLL:
News Links