DOWNLOAD | YOUTUBE
The circus is in town – that is the Kavanaugh hearings.  Jayne reacts to what has gone down.
Steve Hilton, host of "The Next Revolution" on Fox News and author of "Positive Populism: Revolutionary Ideas To Rebuild Economic Security, Family, And Community In America" reveals what's next for the populist revolution and the people who believe in it.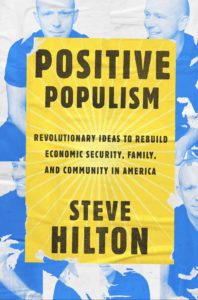 David Cross shares the latest data on legal citizens being harmed by criminal aliens and the importance of repealing Oregon's 'sanctuary' status .
We'll have audio of President Donald Trump and Press Secretary Sarah Sanders berating liberal television reporters.
Plus we'll make our football picks in Week 6 of You Sure Can Pick 'Em.
What say you in JAYNE'S QUICK POLL?
News Links